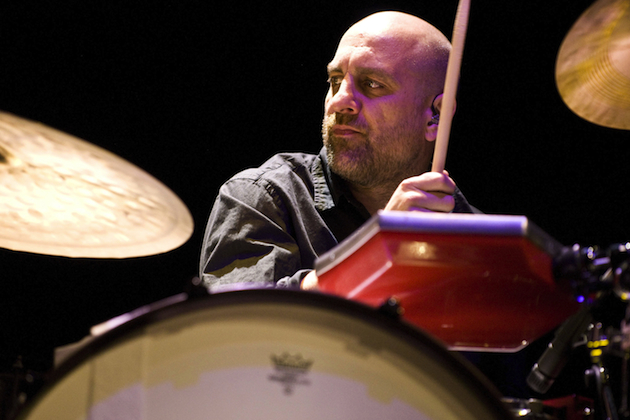 Tim Alexander Suffers Second Heard Attack
Last week Tim Alexander from Primus broke the news that he'd recently suffered a second heart attack. News of his recent health scare took me down memory lane and reminded me of how big of an influence Tim has been to rock drummers across the world.
Tim Alexander is widely known for his unique crafty drum grooves and oddly placed double bass chops. Along side Les Claypool and Larry LaLonde, Tim helped shape the unique sound Primus is known for.
After hearing the news I quickly went through my iTunes library and shuffled through some of my favorite Primus tunes. The memories started rolling in. I was reminded of the countless hours I'd spend listening to Tim's drumming, trying my best to emulate his crafty hi-hat chops on a homemade practice pad. Tim was one of the reasons why I begged my parents to buy me a double bass pedal.
His double bass approach was different than anything heard in rock or metal at the time. Heck, Every drummer wanted a China cymbal after hearing tracks like "Jerry was a race car driver". Tim was a trend setter for sure. After going back and revisiting his drumming, I realized how many lessons are still left unlearned. This week, take a moment and revisit some of the mastery that is Tim Alexander's drumming.
In Tim's own words:
"I had a second heart attack the other day. I did not think this could happen after having a triple bypass almost exactly 2 years ago. I was overwhelmed with sadness, not because of the fact that I could die but that I would have to say goodbye to my family. It can happen at any moment, and remember IT WILL HAPPEN ONE DAY so tell the people in your life you love them. Enjoy the days you have with them, they are limited. We are all here for a short time. ?"

I'd like to send best wishes to Tim and hope for a speedy recovery! Thanks for all the inspiration. In standard Primus fashion, "You Suck"!
Photo by Timothy Norris/Getty Images
Support the Drumming Community! Follow and Share